Kary Miller
Kary is a counselor with years of experience, and a distinct mix of skills including: individual counseling work, group facilitation, men's work, corporate coaching experience and understanding the stressors of corporate executives, mediation and teaching.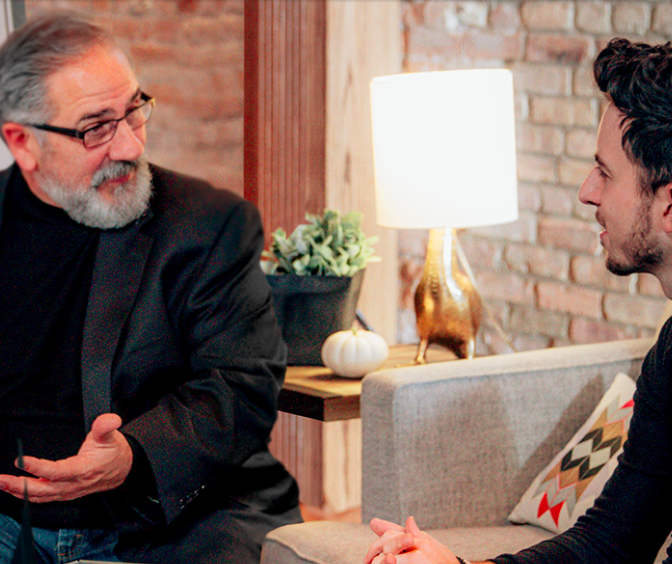 Kary works with clients to engage in the therapeutic counseling process and facilitating life change to regain personal restoration to individuals in all seasons of life.
He will engage you in a rigorous, heartfelt, and time-tested approach to work-life balance, career transitions, Post Traumatic Stress Disorder (PTSD – first responder or other), sexual abuse/trauma, marriage/family issues, treating anxiety and depression along with other life challenges.
---
Background & Experience
Kary has a Masters in Counseling from Colorado Christian University, an undergraduate degree in Organizational Leadership from Trinity University, and attended Indiana University for an undergraduate degree in Music Education. He is co-founder of "RECLAIM" (reclaim4men.com) a men's weekend workshop developed to serve men who have wounds from unwanted sexual experiences, sexual trauma or sexual abuse. Kary was also on staff at Willow Creek Community Church as a part of the Pastoral Response team.
Along with counseling, Kary continues his work in the corporate arena, consulting with organizations and executives across the U.S. and Europe. (www.whetstoneinc.com) He works with family businesses and corporations to develop next generations for leadership, and strategic planning, and cultural transformation. His focus is on coaching/consulting with senior executives and leadership teams towards individual and team effectiveness, and organizational strategic initiatives.
Degrees, Certifications and Membership
Masters in Counseling, Colorado Christian University
BA in Organizational Leadership, Trinity International University
Chi Iota Sigma – Counseling & Academic Honors Society
Sexual Trauma and Abuse certification – Seattle School of Psychology, Allender Center
CSAT – Certified Sexual Addictions Therapist (CSAT) – IITAP Mod 1
LifePlan® Certified Master Facilitator
JVIC career planning assessment – Facilitator
Kolbe Certified Consultant
DiSC Consultant
Paterson StratOp® Certified Facilitator
StrengthsFinder assessment – Facilitator
Barrett Cultural Values Assessments – certified consultant
Attended Coaches Training Institute, San Rafael, California
International Coaches Federation Member
American Counseling Association
Illinois Counselors Association
American Christian Counselors Association
International Coaches Federation
You are not alone. There is a way out of old hurts, harm, and habits. A full and rich life is available to you through the therapeutic counseling process.